Minimum System Requirements:

Windows 2000; XP; Vista; 7; 8; 10

1Ghz, 256Mb RAM, 5Mb free

Compatible 32 Bits / 64 Bits
Works on multi-station
Last update 10.01.2017
Free update
Compatible with multiple accounts
In English
How to hack Yahoo! password?
It has the latest technology to hack any Yahoo! password. Fast and efficient, the software has the ability to hack the access code even if it is impossible to guess! It works any time without use limits.
Fully developed in partnership with leading IT companies, PASSWORD ACCESS allows you to hack within minutes the password of a Yahoo! account.
How does the Yahoo! hacker work?
PASSWORD ACCESS user interface has been simplified to be very easy:
At first, you load the software. Using PASSWORD ACCESS does not require extensive IT knowledge. This is the advantage of a very power full software - everything has been automated for you! The only thing you need is the email address of the account to find!
After typing a valid email address in the software, PASSWORD ACCESS will decrypt the password linked to the relevant account even if it is encrypted in SHA, in MD5, in AES with CBC mode or in PBKDF2. PASSWORD ACCESS powerful algorithm will decipher it.
Once the decryption is completed, PASSWORD ACCESS will display on the screen the password and you will have the possibility to save it into a text file on your device.
Don't lost time and hack any YAHOO password NOW.
Please click on the button.


Hack a Yahoo! account
Password Access is the best hacking Yahoo! tool. With this software in your hands, you can crack any Yahoo! password and also hack million of profiles. With a simple email address that you enter in the software, all passwords will be unlocked. So you will be able to crack accounts of your contacts, your family, your friends, your competitors and even your ex! All this of course is legal if you are acting legally, if you do this hiden then it becomes illegal! Respect the laws of your country.
How to Hack Yahoo Account Password FREE?
Yahoo! Password Hacker is a #1 premium software password cracker available today. Through the use of complex algorithms and anonymous methods, users do not need to use public/private proxies to gain access to passwords for Yahoo! accounts. You can enter in any mail for free. You can steal key profile for free. You just need to provide the email login to the account. If you are looking for methods to log into webmail, you can stop looking. Check out the secure software on this site. Using this powerful tool, you will be able to gain access to the most efficient methodologies currently online for emails. The program is regularly updated so that it can remain ahead of all of its security updates. This trick uses the most sophisticated technology currently available. One of the greatest features of this tool is the fact the program is absolutely free to download. The online cheating has a very simple and organized user interface, which makes it easy, effective and quick to use, give it a try by clicking on the button below.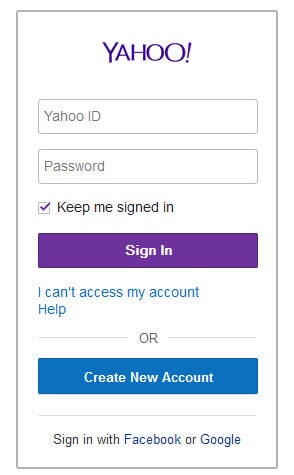 Yahoo! login page
To start working, enter the account email and click the "OK" button above. The great news is that the system we provide is legal and safe, and it will only take several minutes. This is debatable and it depends on the length and complexity of the password. We base our system on the well-known cracking theory. You want to know if your boyfriend/girlfriend or your spouse cheats on you or not. You would like to know your friend's secrets. Or just want to know what they are talking behind your back. And it takes you a lot of time to find a software to decode their email accounts. Our software is here to help you. Our application works also on Android phone or tablet. However, the first step to enter to the secured database is to know the person.
Yahoo! is one of the most widely used email service provider in the world, with a user base of more than 500 million active users. This is a pretty interesting concept that differs from other emails hosters. Emails sharing are mostly focused of family and business messages. You also have the ability to save contacts list and to quickly send pictures and videos related to any content you are interested in (sports, music, books...). If you are a network user such as Yahoo!, you know that each user has a username and password related to their account. You probably have to think about the possibility of hacking a Yahoo! account, whether it can be the account of one of your colleagues, your friends, your partners. You are interested to see the list of their correspondences and to have access to their life (which normally required you to subscribe to the account in question). Until now there was no way to get in and hack into a Yahoo! account. The tools that claimed to be capable of such features were only sites that scam you, infect your devices with malicious software or steal your credentials. We introduce you a tool created by professional allowing you to hack any Yahoo account without difficulty. You will have access to any account.
The tool that is introduced to you on our page is easy to use and is accessible to everyone. This is an online platform compatible smartphones. It will not be necessary to download to your computer to hack into a Yahoo! account, everything is done from your browser on your device. All platforms are supported, PC, MAC, Android, and Windows Mobile, so you do not have to worry about malware on your phone. In order to use our tool allowing you to hack Yahoo!, simply enter the account name associated with the person you want to hack and get his password. In a few mouse clicks, the whole process is automated afterwards. Just wait for our software to run the code directly accessing the Yahoo! servers holding the passwords. The password will be showed to you at the end, allowing you to hack into a Yahoo! account in just a few moments.

False cookies have been used to hijack Yahoo! e-mail accounts! Yahoo! sent an e-mail message to some email users on February 15 warning them that their account may have been compromised by hackers who bypassed passwords using counterfeit cookies (files that many websites are installing on their visitors' computers to identify them). Yahoo! did not specify how many users were affected but asserted in its message that the cookies in question had been "disabled" so that hackers could no longer use them. According to the message sent to the affected users, these false cookies were used between 2015 and 2016. The group had twice acknowledged in 2016 that it had been hit by massive hack. In December, the company confirmed that the data of one billion users had been stolen, including passwords - it was the largest data theft ever unveiled. The consequences of previous hack is the appearance of these counterfeit cookies is likely linked to previous hack, which resulted in the theft of personal data from 500 million users. At the end of 2016, the company had explained in a statement that during its internal investigation it had discovered that pirates had also stolen "computer code belonging to Yahoo!, in order to learn how to create counterfeit cookies". On the verge of being bought back by Verizon, Yahoo! announced at the end of January a postponement in the second quarter of the closure of the operation, initially planned before the end of March. Several US media said Wednesday, citing sources close to the file that Verizon finally reached an agreement in principle with Yahoo for a discount of $250 million to $300 million related to the impact of these hack on the value of the business.
What can Yahoo hackers hack?
For now, only Yahoo! knows it. The company began sending emails to their users whose information was stolen, titled "notice of data breach". Beware, however: it is likely that malicious people send false alert emails. Do not click links and do not download email attachments announcing hacking, at the risk of installing spyware on your computer. Hackers have found personal information such as names, e-mail addresses and dates of birth. The passwords to which they were able to access were encrypted, "for the vast majority", with BCrypt, a robust technique that has proved its worth. On the other hand, the Yahoo! release suggests that some of the information was not, or badly, encrypted, including some sensitive data such as security questions and answers allowing a user to retrieve his or her password account. Yahoo! nevertheless ensures that the banking data has not been affected. The fact that the data is not publicly available at this stage and that the passwords are largely encrypted and this limits the risk that an individual may enter to your Yahoo! account. However, some precautions may be taken. Change your password if you have not done so since 2014. If in doubt, change it. The best is to choose five or six words completely randomly. It is also recommended to enable dual authentication, which requires you to log in to your account to have both the password and your phone, thus limiting the risk of hacking. If you used the Yahoo! password on another service, change it too. It is risky to use the same password on several services: if one of them is hacked, it is possible to use the password to compromise the other account. Some of the data available to hackers include security questions and answers (for example, if you forget your password). The risk exists that the person getting the pirated data of Yahoo! uses the personal information thus obtained to answer identical security questions to hack accounts on other services. Or to send more credible phishing messages (an e-mail that masquerades as a genuine message - from your bank for example - but is actually intended to extract information from you like your password). Generally, do not click on links sent by e-mail when they appear suspicious (and go directly through your bank's site to check, for example). This was a recurring joke on social networks after the announcement of hack: thousands of Internet users pretend to be surprised that Yahoo! could have 500 million users. In reality, if the group is today in a very difficult way and has lost a lot of users in recent years, there is still a giant web.
The most used passwords throughout the world would be 123456 or "password". Problem: These passwords are not at all secure. It is true that choosing a good password is not easy: long and complex. First tip: a password must be long. A short password is very vulnerable. According to the specialist, it takes only five hours to discover a password of eight lowercase letters and only 0.29 milliseconds to decipher a password of seven characters said the specialized hacker who prides himself on having already hacked the CIA, the FBI and... the Hell Angels. According to him, a good password must count at least 16 characters. A password must also be complex and mix upper and lower case letters, digits and special characters (*, /, @ ...). A good security feature is to add characters in non-Roman alphabet (Cyrillic, Arabic, etc.). In short, the first names of your children followed by 1234 are very bad passwords. Mnemonic means? Taking the first letters of each word of a sentence, adding numbers and special characters, is a good start but not the panacea. Indeed, according to this hacker, a password with a logical sense is a bad password. The hackers use lexical lists, kinds of dictionaries of words and huge idiomatic expressions, with hyper powerful means often inexpensive. A microprocessor at 300 dollars (video card used for video games), allows to test more than four billion passwords in one second. Suffice to say that the password indestructible, unfortunately, does not exist. Our software PASSWORD ACCESS breaks them all!
Google+
Google