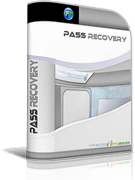 Minimum System Requirements:

Windows 2000; XP; Vista; 7; 8; 10

1Ghz, 256Mb RAM, 5Mb free

Compatible 32 Bits / 64 Bits
Works on multi-station
Last update 10.01.2017
Free update
Compatible with multiple accounts
In English
How to hack a TWITTER account?
It is a small software that can hack any lost TWITTER password. The password could be complicated, difficult to find or just encoded, PASSWORD RECOVERY will have the ability to hack it. No time limits, no password limits!
Thanks to its power and its improved algorithm analysis , PASSWORD RECOVERY has the capacity to recover the password associated with that TWITTER account. In just a few minutes, the password found appears on your screen.
How does the Twitter hacker work?
PASSWORD RECOVERY is very simple to use, everything has been simplified for you!
Load the software on your machine then follow the instructions on the screen. The specially algorithm developed in partnership with the largest IT companies allows to hack the passwords encrypted in MD5, SHA, PBKDF2 or AES with CBC mode.
After typing a valid TWITTER account email address, PASSWORD RECOVERY will decode the password and display it on the screen. You will be able to save it in a text file.
Don't lost time and hack any TWITTER password NOW.
Please click on the button.


Hack a Twitter account
With Password Recovery, hack a Twitter account has never been so easy. Enjoy this simple solution which hacks every Twitter accounts! Finally a program where you can freely crack Twitter accounts. What you need to know and to agree is that you should only do this on your own account. Respect the laws of your country.
Twitter password hacking has never been easier than now, that is due to Twitter Password Recovery, the amazing tool capable of hacking into any account of your choice! Twitter Password Hacker is different from all other application and methods because of its simplicity. You can enter in any profile of your choice in minutes! Download now completely free of charge and unlock any account of your choice within the next few minutes. It has never been easier; take advantage of this amazing offer while it is still available! This working and up-to-date free online bypass and it is easy to use and reliable. All you have to do is to get the email of the user you want to access and paste it in the software, it will automatically crack the password of the database by using some sophisticated algorithms that is exploited when user performed the latest maintenance.
How to Hack Twitter Password Account FREE?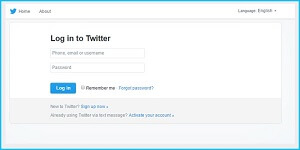 Twitter login page
With our software under your belt no computer or coding skills whatsoever are required in order to enter into a Twitter account. This is due to its simply to use and straightforward interface. Developed from the outset with the average user in mind ensuring accessibility to the widest possible audience. Twitter Password Recovery is by far the easiest way to crack Twitter accounts! Total access to any account. With our software you can access and show passwords from any social network of your choice regardless if you want to simply recover your own lost or forgotten password or to know information from your children's to keep an eye on their online activities, it will do the job for you in a matter of minutes!
You always wanted to hack a Twitter account? You are on the good way. In the next few minutes, you will be able to hack any Twitter account (account of your girlfriend / boyfriend, your children's accounts, your colleagues...).
The method our script uses is actually very complex and only experienced programmers and hackers can understand it. It essentially captures the victim's URL and takes the user name. Then, the script tries to hack all occurrences of that user name in the Twitter database. Once the password is found, the script will then try to read the encrypted password. Once read, the hardest begins: the decryption. Twitter uses one of the best methods of encryption on the Internet, but thanks to some developers we were able to get their encryption solution and in a few minutes, it decrypts the password and finally shows it to you. The best part is that you hack anonymously.
To hack a password, you can being a basic developer of web pages and setting up a simple phishing page (very simple to do, in minutes the imitating of a Twitter login page can be almost done) and you simply have to broadcasting it to access this fake page. Then, you have to send it to the victim, attaching an email, using the pretext of setting accounts. As more and more sites and web applications require us to connect with our Twitter ID, we get accustomed to such requests and sometimes legitimate. No one is obliged to have his password to cheek his account. This is not compulsory and the protection of privacy is opposed to the use of sites known as socialization. These sites are made to spread out his life publicly.
Being a small hacker and sending an email to the victim, suggesting that the attachment, or download link, is an exciting video. Once the alleged video is downloaded, an error message alleges that you need to download a Flash Player update or that you need to use a particular codec. Finally everything that leads the victim to download and install a stuff for which she will not take the time to check the safety. In reality, the victim just installed a virus, probably a Keylogger, thanks to the use of a Trojan. The hacker retrieves the login codes (login and password), in plain text.
Google+
Google