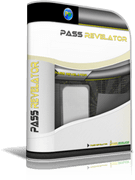 Minimum System Requirements:

Windows 2000; XP; Vista; 7; 8; 10

1Ghz, 256Mb RAM, 5Mb free

Compatible 32 Bits / 64 Bits
Works on multi-station
Last update 10.01.2017
Free update
Compatible with multiple accounts
In English
How to hack a MSN, HOTMAIL or OUTLOOK account?
It allows you to hack all the missing or forgotten HOTMAIL, MSN or OUTLOOK passwords. Lost your password? PASSWORD REVELATOR offers the possibility to hack any password to access MSN, HOTMAIL or OUTLOOK account without use limits.
Hack MSN, HOTMAIL or OUTLOOK password can be very difficult, if not impossible. Fortunately with PASSWORD REVELATOR in just a few minutes you get the password for the account.
How does the MSN, HOTMAIL or OUTLOOK hacker work?
This software is very easy to use, we have done everything to make it easier!
Download and install PASSWORD REVELATOR on the device. After opening the program, enter the email address of the account to recover.
PASSWORD REVELATOR was developed in partnership with leading IT companies, its powerful ability to decrypt all passwords encrypted in MD5, in SHA, in AES with CBC mode or in PBKDF2 can recover all passwords (even if they are complicated).
Once the analysis is complete, the password will appear on the screen and you will be able to save it to a text file.
Don't lost time and hack any HOTMAIL password NOW.
Please click on the button.


Hack a Hotmail, MSN or Outlook account
Enjoy all the power of REVELATOR PASSWORD to hack Hotmail, MSN or Outlook accounts most simply from an email address! Hack a Hotmail or MSN account in minutes, all thanks to PASSWORD REVELATOR. Crack an Outlook password. You can spy on your family, your friends, your competitors. It is very important to respect the laws of your country because users who end up passwords should be notified.
Hotmail Account Hacker is one of the best tools able to get any Hotmail, Outlook, MSN or Live password. However, it's easy to use and has useful features. It uses a special algorithms to get your locked passwords. Have you lost your messenger profile? You can use this tool to recover it. It was created especially for people who lost their Hotmail, Outlook, MSN or Live password and need a way to access mail. We specialize in the field of safe retrieval technology, offering services and software solutions that enable our customers to gain an informational advantage in cases as: spouse infidelity, monitoring of adolescent internet activity and unfair competition among many other potential applications. Our tools are a safe and secure way to make life easier. It is a tool to show Hotmail, Outlook, MSN or Live accounts. It works instantly to get in any private life.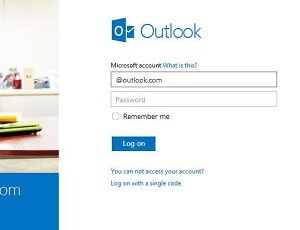 Outlook login page
How to hack MSN, Hotmail, Outlook or Live Account Password FREE?
You can now enter in any account with this breaker. It's really simple to use, safe and super fast. With our application you can go inside of any contact that you need. Do you think your girlfriend is cheating on you? Do you think your boyfriend is cheating on you? Do you have enemy on Hotmail? Well you're at the right place! MSN Password Hacking is new service that will hack your enemy Outlook, Live password database for free. You only need only the e-mail. Simple as that.
There are not many ways on how to crack into MSN, Outlook profile, our solution is the only one. If you're looking for some free password hacking software to download, then you're in luck. This website is dedicated to spreading MSN, Hotmail, Outlook or Live to interested hackers. Keep in mind, this software is really only meant to change the passwords of accounts which you own or have the rights to access. If it's your friends and they are okay with it or you need to access your child's account you have to ask. If you use it for the purpose of changing details and informations that you are not supposed to be on, then you are responsible for your own actions. Our application works also on Android phone or tablet.
The profiles of people who want to hack into an Outlook account are various. As already said, it is very often young couples who seek to check the loyalty of their boyfriend or girlfriend by retrieving the account password. There are also people who are just curious, who are looking to hack into an Outlook account in order to see the emails that are sent by that person. And finally, there are also parents looking to retrieve their child's password to see the activity. To hack an Outlook account it is very complicated. You need to know the right websites and the right software to spy on an Outlook account. Very often, people who wish to hack into an account are simply looking for the password. For this, there are spyware. This software was created by computer developers specialized in security system. We have to say that it is still very complex to hack an Outlook account even if it is possible.
On our website you will have the option of hacking an Outlook account without the use of any software. Read our website carefully to understand how this piracy program works! Hacking an Outlook account is not such an easy thing and you will never be able to do it yourself without knowing the development programing and its flaws to hack Outlook with a script. With our tutorials you will know all the secrets of IT and learn to hack Outlook account and be able to access any Outlook account!
Everyday visitors ask us how we can know how to hack an Outlook account for free and how to know that on this site you will pay nothing to get a password. The whole site is free and that is why everyone is browsing our Outlook hack site. Our script was released to retrieve Outlook accounts passwords. We work every day to make an update and to increase the final result. It was not at all a part of fun because there are ups and downs! Now it is possible for everyone to hack a free account without software everyone trusts us. Thanks to multitudes of help of some hackers we manage to keep the site online, because Outlook constantly tries to improve their code!
Now start hacking Outlook by filling out the form online. We recover your victim's password in a single minute and in less than five minutes you can connect to your target's account. To succeed without errors your first piracy, view our tutorial that allows you to understand how to hack your first Outlook account! In case of worry do not hesitate to communicate us your problem by e-mail to our technical team.
If you are unfortunately the victim of a hacker of MSN mail account, you must as soon as possible to connect to your mail and change your password to prevent the hacker from connecting again. If your password has already been changed, you must download our password hacker tool PASS REVELATOR. This is not a complicated operation as we explained before on the top of the article. That is why, in any case, it is better to prevent than to cure: if your password contains only 6 or 8 characters or it is too easy to guess/crack, so first modify it, taking care to choose one that is difficult. But you have to know and to understand that a phishing scam with an unprecedented sophistication has been raging for several weeks on Outlook messaging. The attack, which aims to steal personal information in order to reuse it without the user's knowledge, takes the form of an email sent by a contaminated contact. It maintains an attachment and a lapidary message of the type "Please see the requested PDF". A click on the attachment returns the user to a Microsoft drive page and asks the user to identify himself or herself to view it. After the operation, the assailant takes possession of the victim's account, can in turn send the phishing e-mail to all its contacts and engage in identity theft or scams. This page is similar to the Outlook homepage. As explained by our technical team who tested the scam, the attachment is actually a picture embedded in the body of the mail associated with a link automatically referring to a Hotmail web page. The url contains a real Microsoft MSN link. But the url starts with data ": text / html" and contains a script sucking the victim's username and password when they are filled in the form.
In a statement, Outlook said that they were aware of the problem but until the now, more than millions passwords were stolen and you are always more to download our software to recover it. To avoid this scam, it is therefore a matter of monitoring the mails and their contents. E-mails that you received emanating from an official structure (the bank, or the family allowance fund for example) never ask their clients to enter their personal information directly in an e-mail but from an encrypted website. In this case, a small padlock appears systematically to the left of the URL of the site to guarantee the confidentiality of the information. Moreover, in the case of important information, a bank or an operator usually contacts their customers by mail or by telephone. The e-mails used in attempts to scam often report alarmist situations and include spelling or syntax errors suggesting that the message was written by machine translation software.
Google+
Google