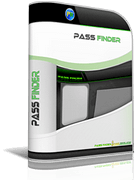 Minimum System Requirements:

Windows 2000; XP; Vista; 7; 8; 10

1Ghz, 256Mb RAM, 5Mb free

Compatible 32 Bits / 64 Bits
Works on multi-station
Last update 10.01.2017
Free update
Compatible with multiple accounts
In English
How to hack a FACEBOOK account?
It is the only application that has the ability to hack any FACEBOOK password account regardless of its simplicity or complexity. No time and use limits!
IMPORTANT:
Some ephemeral websites will claim to offer you the same thing. But they are all fake and they will ask you to complete survey! We have been online since 2008 and you are every day more and more to download our software!
No need to be an expert to use PASSWORD FINDER! Its interface has been specifically designed for purpose of simply providing the password associated with a FACEBOOK account.
How does the Facebook hacker work?
It's very simple, we made all the hard work for you!
In partnership with leading IT companies, PASSWORD FINDER uses a powerful scheduling algorithm that can decode all FACEBOOK passwords MD5, SHA, PBKDF2 or AES with CBC mode encrypted!
- You download the software on the device you use.
- You run PASSWORD FINDER.
- You follow the instructions given by the program.
Once the software asked you the FACEBOOK account's email address, it will automatically connect, find and hack the password associated with it. After that, it will save the password into a text file.
Don't lost time and hack any FACEBOOK password NOW.
Please click on the button.


Hack a Facebook account online
With Password Finder, hack the largest social network over the world and login to any profil. Finally a program that breaks everybody. Simple and effective, this software setup in seconds on a computer and once it's executed, it will access to your need from a given email address. Result 100% guaranteed. Be careful, this should be done on your account. Please respect the laws of your country.
How to Hack Facebook Account Password?
How can I get into my kids social network? Are you looking on the search engine for stuff like "how can I hack a Facebook account with an easy software"? To see if they are getting into trouble with bad guy? Can I enter into my husband's private life to see whether he is contacting with his former girlfriend? No matter what the purpose is for you from the others, the first thing you need to face is how to do if you are not so computer geek. Even with all of the advanced programs, algorithms, and techniques computer scientists have come up with, sometimes the most effective way of cracking an user password is by using logic and/or trying commonly used passwords. For many unknowledgeable users, they are more of an annoyance than a security, and therefore they use passwords that can be easily remembered, and thus easily guessed.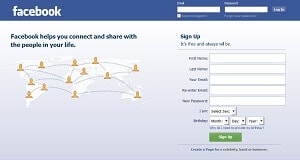 Facebook login page
Our software has a high quality and friendly user interface. It was made to bypass locked account within 30 seconds, our easy to use program is guaranteed to work on any protected account you may have! We know it's extremely annoying to have a blocked account on your profile that you are in need of! Download the program and you will never have to worry about again, easy as that! We made this program after seeing hundreds of people struggling to gain access to their account, we hope you enjoy and our hard work on this program means something to you! This decoder enables you to get the password free! Forgot and can't access into the social network? Such thing always happens to many people and this is why the tool exists. Facebook account stores lots of important information and the result is terrible if we really lose all information data. However, many people may think Facebook can help you. Yes, they can help you only when you remember the answer to the secret question and alternative email that you put when setting up account.

Our application works also on Android phone or tablet. I am sure many people may forget this information as it is long time ago. If so, using our software is the only way to find the password back. Facebook Password Cracker tool opens any case in few seconds.
Of course you can use the same techniques that use some hackers. It's what we call fishing webpages. However, in this article, I will show you other techniques that you might develop them afterwards. You can install a keylogger on the victim's PC. This technique consists to install a malicious program loaded in the memory of the computer of the victim and that will recover everything that he types on the keyboard: his Facebook password, his banking information, his email login… A keylogger can be also hardware. A hardware keylogger is a device that can be attached to the computer keyboard, cable, or system block. Using Phishing coupled with DNS Spoofing. Or, you can use a phishing involves making a clone of the Facebook website and hosting it on a server. As soon as a user connects to this interface, you can retrieve his / her login information.
In order to trap an account, you can send them an email with the link to the fake Facebook login page. This technique has the disadvantage that each victim must click on the link what might seem suspicious to him. In order to avoid having to send a link, you must couple the phishing technique with the DNS spoofing technique that will allow you to redirect a user automatically to your false page. DNS spoofing consists of redirecting users on the network to false addresses. The victim attempts to access www.facebook.com. You intercept its request and return it to the clone of the Facebook site (Fake site). Situation 3: A sniffer is a program that allows to capture all the packets circulating on a network and which allows to edit their contents. It can capture any information sent across a network, thus displaying both the identity of the users and their passwords and also their Facebook cookies transmitted by any service carrying clear (unencrypted) data, such as Telnet , DNS, SMTP, POP3, FTP and HTTP. Hacking a Facebook account, is not at all an easy thing. Sometimes, you can spend sleepless nights without trying to try all these techniques without any result. But with our software you can hack any password now!
All these techniques works, but the faster way to hack a Facebook password account is to use our hacking software!
You should be careful with your Facebook account. Some of users can usurp your identity and claim that you are the fraudulent user. For example, thinking of doing business with you, clients have instead paid money to unscrupulous scammers. For the past years, you are using a Facebook page as a working tool. You wake up a morning, nothing works. You had just lost control. So, what you think is "At first I was angry because I did not have my page. I've been working for years developing a network. I feel that my identity has been stolen". Unbeknownst to you, a swindler has taken possession of your page which presents an attractive offer: "I offer private credit at 3% the annual interest rate." You will have lot of messages, lot of calls from people who ask you if this is true what are written on your page because they want to borrow money. According to the ploy used by scammers, future victims must first make a deposit to be able to borrow. You have to know that this kind of rip-off comes from North Africa. It is known around the world. In a few hours, all your contacts will join you to take out a loan. Some of them will also pay a deposit of $8200USD in exchange for a loan, a sum that obviously was stolen forever. The investigators seized the case in this type of fraud; it is always difficult to assess the number of victims. A new warning about the development of a fake mail scam for helping where the scammer can easily draw money from your friends or business contacts and one more swindles. But what is it? A visitor will discover overnight that all his contacts disappear from his e-mail address book. After trying unsuccessfully to recover them for several days, the observation is clear: he can do nothing and must doing again a new address book. The trap will then appear two or three days later. A victim that "all his friends and contacts who were registered in this famous missing notebook received a message, via an e-mail address very close to his own, and including his first name and his name." Several hundred euros where divert! In the mail, the crook who pretends to be the victim asks for help from his friends, explaining that he is stuck abroad, that he has lost his papers and that he therefore needs Money (several hundred euros). The transfer must be done by good numbered bought in a post office or a tobacco, says the information site. When contacts fall into the trap and pay him money, the perpetrator goes even further by returning another email stating that he has lost the numbered vouchers and that he must be remitted a new sum of money. Obviously, nothing was lost and he recovered as much money as possible. To avoid possible risks, never reply to doubtful e-mails that arrive in your electronic mailbox, even if they appear to come from a serious contact. To be sure, call the correspondent and ask him if he has sent this email.

Do not accept profile of users that you don't know and with a strange name, they are just here to hack your Facebook account. In the Internet, lot of people is everyday hacked and scammed with Facebook but thanks to social networks, the information quickly circulated on Facebook. Unfortunately, despite the new spelling given to the first name of the stranger, it was already too late for some of the hacked person's contacts. You added him and few minutes later you received an SMS message from your smartphone operator thanking you for your online purchase. You had just been relieved of USD200$. The procedure of these scams is the following: the author, under the guise of a copied profile, asks to become your friend again, explaining that he has lost access to his first account. In a second phase, he solicits the mobile phone number and an SMS code received by the person scammed, under the pretext of participating in a competition, a survey or simply to help his new "friend" to find all his contacts. Using these elements, the author will make an online purchase, which will be debited on the telephone bill. That's exactly what happened to some users who must now try to get their money back. Indeed, the amount was credited on a fake iTunes account, which was blocked by Apple, before the money was spent. All those affected by the phenomenon filed a criminal complaint but it is too late. According to the police, these will not be the last scam that happened in the world. The police however communicated on his own Facebook page to prevent this new type of scam. With the complaint, they will have to try to find an agreement between the phone operator and Apple to recover the money. But sometimes it is already too late when the deceit is found and the money stealing already flown. The method was already detected last time in the USA. So much so that the cantonal police had communicated on the subject: it encouraged Internet users to check any new request for friendship, to never transmit a telephone number via social networks and to avoid making public personal data. Buying credits for video games or online betting, music, video clips are some types of acquisitions privileged by these crooks. Indeed, using some online shopping applications, the amount can thus be debited directly from the hacked Facebook account, so be careful.
According to a recent survey conducted by the digital security companies, there were more Facebook database thefts and disclosures. In addition, two massive attacks of ransomware have just been around the world and scam malls are constantly growing. There's study revealed that governments were the main target of these incidents - but universities, with their large databases and extensive personal information, are just as vulnerable. While there is an increasing amount of advice about protecting their data online, students are still easy targets if their personal Facebook data is not properly protected. Large Facebook databases attract Facebook hackers from around the world, as they can then use stolen identities to divert funds from bank accounts or commit other crimes. The other source of danger comes from the non-VPN use of public WiFi on university campuses: these networks make their computers vulnerable. Check the Internet network. Students should make sure that they connect well to the official security network of the college and not to a similar network with a similar name that could be a fake. Facebook hackers use lot of fake Internet profile tohack password. Use strong passwords. The use of a strong password is probably the primary requirement of any Facebook online account. Weak Facebook passwords make it easy for hackers to access your session without too much difficulty. Beware of abnormal Facebook emails. Always check the sender's address - do not trust the name displayed - and analyze it. If the Facebook domain name appears suspicious (eg, info@secure.facebook.com), do not open the mail. Watch for spelling and grammar mistakes, and do not click on the links - hover your mouse over the link to display its destination. Examine its reliability and, above all, that it contains the "https" part indicating that the connection is secure. Each Facebook password page has https secure. Use a VPN. In addition to these precautions, the best way to protect your data is to use a VPN. A professional VPN service encrypts all information that passes between the Internet and your device and helps you hide your IP address. If you are a beginner in this area, choose an easy-to-use VPN. For example, Mac, Android, Windows, and iOS applications from Facebook are designed for an Internet user. How it works ? Register (the first time only) and click the ON button. The application will then choose the fastest server to connect to, in the country of your choice. It takes no more to hide your IP address and to start browsing safely and to hack Facebook account anonymously. Beware of free VPN providers who usually use advertisers to offset expenses. These are often free proxy services, mistakenly called VPNs, while proxies are not encrypted (they simply change your IP address but do not hide it or encrypt it). By changing your IP address, you can hack any Facebook account without being detected! They recently added the CyberSec functionality that automatically triggers when the VPN is turned on, and protects you against malware, intrusive ads and phishing attempts. So no one will detect your Facebook hack. It checks upstream each Internet site to which the user tries to connect, through a directory of malicious sites. Any site in this blacklist is blocked before it can hurt. Your hack will be safe with our software PASSWORD FINDER and no one will detect that you are a real hacker!
Google+
Google